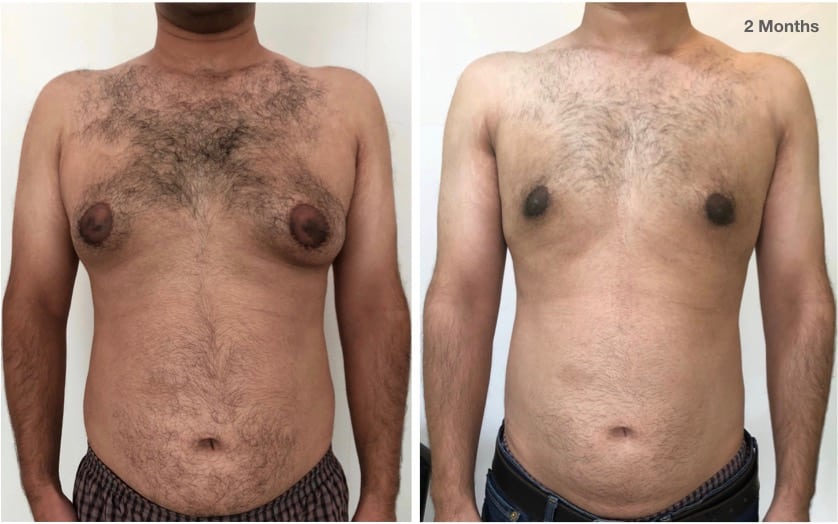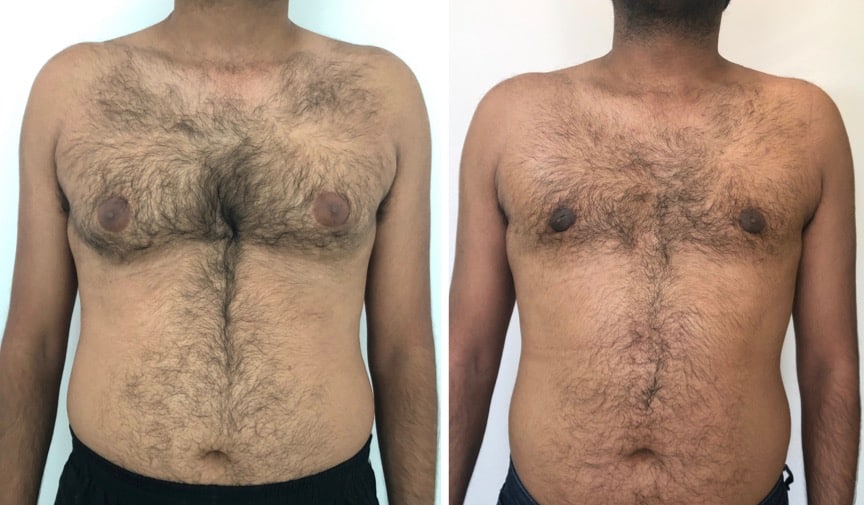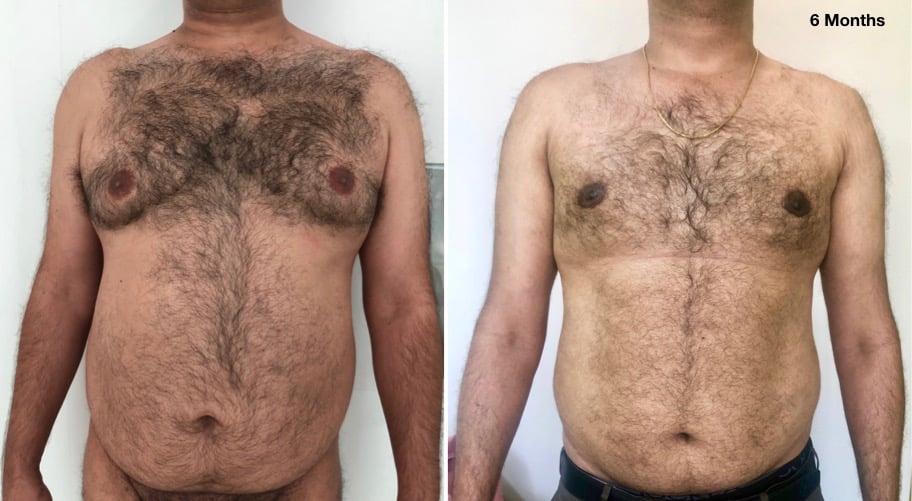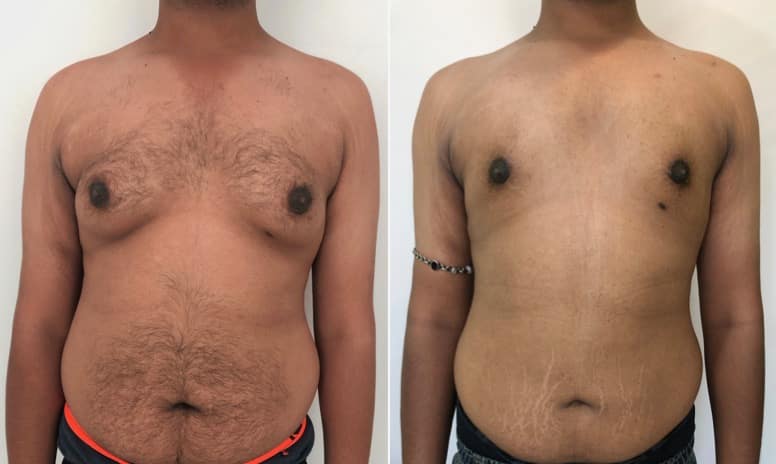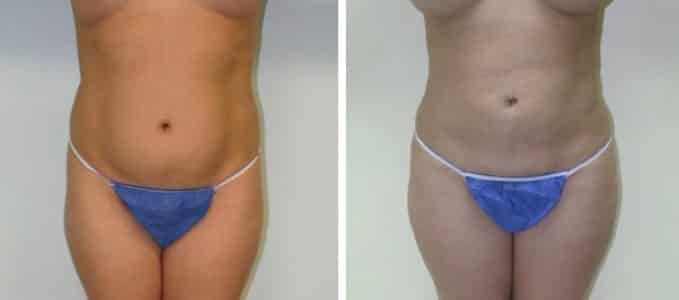 Best Liposuction Surgery Surgeon in Bangalore:
Why you should choose Dr. Sreekar Harinatha for Liposuction?
Experience in over 4000 Liposuctions
His technique was awarded at the Taiwan world cosmetic surgery congress
Technique published in the World Journal of Plastic Surgery
World wide acclaimed technique of Liposuction
Latest Liposuction techniques and devices
Technique fine-tuned at centers in Taiwan, Singapore, and Paris
100% track record
This technique is now published as a book available on Amazon
Dr. Sreekar operates only at his fully equipped dedicated cosmetic surgery center
Highly experienced senior anesthetist always available
Procedure Details: Liposuction is a surgical procedure performed to eliminate fat located in specific areas of the body. It is the best technique for fat removal. It is indicated for patients who have good skin elasticity. Liposuction objectively improves the body contour and outline; however, it should not be confused with a weight-loss method.
The liposuction begins with micro-incisions in the skin, through which fat is absorbed using a special cannula and apparatus. One of the main advantages of the surgery is that practically leaves no scars.
Patients have a fast recovery with noticeable results devoid of major complications. Following liposuction bruising and swelling usually subsides in a few days. Post-surgical pressure garments are advised for better results.
The anesthesia to be used depends on the areas in that they are lipo-suctioned, which could vary from anesthesia local to general anesthesia. The time of the surgical procedure depends on the areas that need to be lipo-suctioned, varying usually from 2 to 3 hours.
What are the latest techniques in Liposuction? 
Gone are the days when only the traditional mechanical Tumescent liposuction was the only available option. Now there are a wide variety of advanced techniques to choose from, like Power-assisted liposuction, VASER (Ultrasonic) liposuction, Laser liposuction and Embrace RF skin tightening with liposuction. Meet Dr. Sreekar Harinatha to discuss what suits your body.
Our YouTube Liposuction Channel
Ultrasonic (VASER) Liposuction
How it Works
VASER Liposuction uses small micro-cannulas along with ultrasound frequencies to permanently remove fat from stubborn areas.  The ultrasound waves gently and selectively dislodge fat cells away from the body's soft tissue so that our physicians can remove those fat cells out of the body without severe bruising, bleeding, and swelling – which are common negative effects seen in traditional liposuction. Traditional liposuction uses large, saw-like cannulas designed to tear the fat away.  This old-style mechanical tissue tearing method leads to excessive pain, bruising, bleeding, and swelling which produces extended downtimes.
Additionally, VASER Liposuction enables Natural Fat Transfer because fat cells are not damaged or destroyed in the removal process. We are able to shift those viable fat cells to other areas of the body to increase volume.  Areas most commonly transferred to are the breasts, buttocks, face, and backs of hands.  This transfer process results in a very natural increase in volume which offers a supple youthful appearance.
Below are a few reasons why VASER Liposuction is a superior alternative to traditional liposuction:
Minimal Downtime
Quick Recovery
Less Invasive
Safer
Smoother Results
Enables fat transfer
Especially for people with Active Lifestyle
VASER liposuction is a great choice for people with busy, active lifestyles.  Recovery time varies from patient to patient depending on many factors such as the number and size of the areas treated as well as overall health.  In general, most of our patients are able to return to work after only a few days.  In fact, most of our patients prefer to schedule their procedures on Fridays and Saturdays in order to return to work on Monday.  Schedule your consultation today to discuss your individual situation and desired results.
How Liposuction Surgery is Performed?
The basic technique of liposuction involves the
fat removal
via a hollow metal tube (cannula) that is passed through the fatty tissue. One of the most common types of liposuction involves the aspiration of fat by attaching a pump that generates a vacuum. This is known as suction assisted liposuction (SAL).
In addition, a motor may be used on the cannula that causes the cannula to move back and forth thus performing much of the "work" of liposuction know as power assisted liposuction (PAL). An ultrasonic generator may produce sound waves above audible frequency that "breaks" the fat cells and the broken down fat is removed by SAL. A laser can also be employed to break down the fat cells. Each of the methods has advantages and disadvantages.
These methods will be discussed with you at the time of the consultation. Additionally, the above techniques may be combined to yield optimal results. The decisions concerning the appropriate technique will best be accomplished by your plastic surgeon. Dr. sreekar is the
Best Liposuction Surgery Surgeon in Bangalore.
Understanding Risks of Liposuction
Fortunately, significant complications from liposuction surgery are infrequent. Liposuction surgery is one of the two most common procedures performed by plastic surgeons. Most often this surgery is performed without experiencing any major problem.
The subject of risks and potential complications of surgery is best discussed on a personal basis between you and the plastic surgeon. The risks in most surgeries are similar. Some of the potential complications that may be discussed with you include hematoma (an accumulation of blood under the skin that may require removal), infection, changes in sensation, scarring etc.
The goal of your plastic surgeon and the entire staff is to make your surgical experience as easy and comfortable for you as possible.
If you are a smoker, it is recommended to stop smoking well in advance of surgery since smoking can impair the healing process. Certain medications that increase the risk of bleeding such as Aspirin, non-steroidal anti-inflammatory medications, and some vitamins/homeopathic regimens should be discontinued before undergoing liposuction surgery. Your surgeon will provide you with additional preoperative instructions.
Liposuction surgery is usually performed on an outpatient basis. If this is the case, be sure to arrange for someone to drive you home after surgery and to stay with you for the next 24 hours. If you are undergoing large volume of liposuction, it may be suggested that you be hospitalized even for one night.
The Day of Liposuction Surgery
Medications are administered for your comfort during the surgical procedure. Frequently, local anesthesia and intravenous sedation are used for patients undergoing liposuction surgery, although general anesthesia may be desirable in some instances. For your safety during the operation, various monitors are used to check your heart, blood pressure, pulse and the amount of oxygen circulating in your blood.
When surgery is completed, you will be taken into a recovery area where you will continue to be closely monitored. You will most likely be wearing a compression garment, usually used to help "shrink" the skin. Concerning postoperative pain, many patients state that the area feels sore, as if they underwent a vigorous work out.
You probably will be permitted to go home after a short period of observation, although some patients may stay overnight in the hospital or surgical facility.
Recovery from Liposuction Surgery
It is important to realize that the amount of time it takes for recovery varies greatly among individuals.
The first few days after surgery, you should rest quietly. If you can elevate the body part, it is usually suggested that you do so. Remember, you must not take aspirin or certain anti-inflammatory medications. You most likely will wear a garment. If it is too tight you should promptly notify your surgeon.
During the first 48 hours following surgery, patients experience varying degrees of swelling and bruising. The swelling persists longer. Bruising typically disappears within seven to ten days. Stitches are usually removed within a week of surgery.
Straining, bending over and lifting should be avoided during the early postoperative period. In many instances, you will be able to resume most of your normal activities within ten days or less.
How much will liposuction cost?
Cost is always a consideration in elective surgery. Prices for liposuction vary widely, and are often dependent on the area to be tackled. Liposuction in Contura clinic is cost effective and it has the  
best liposuction surgery surgeon in Bangalore
Worried about stubborn fat! Check out HD Lipo!👍
Call ☎️ 7022543542 and understand how liposuction works!
This lady got her Lipo360- where the fat is removed from the front and sides of abdomen along with lower back, giving a narrow curvy waist and flat abdomen!

This procedure takes around 90mins and is done in a day care basis.

Check our website (link in bio) for lots of before & after pictures and complete details! 📞 Schedule a consultation by calling 7022543542 📞
__________________________________

💻Details of the procedure are as follows:
✅Duration of procedure: 1-2hrs
✅Duration of admission: One Day (Day care basis)
✅Return to work: 3-4days
__________________________________

📍 Contura Clinic, Kalyan Nagar, Bangalore
📱 Mobile: 7022543542
💻 conturacosmetic.com
📧 drsreekarh@yahoo.com
✅ Whatsapp: 7022543542
_________________________________