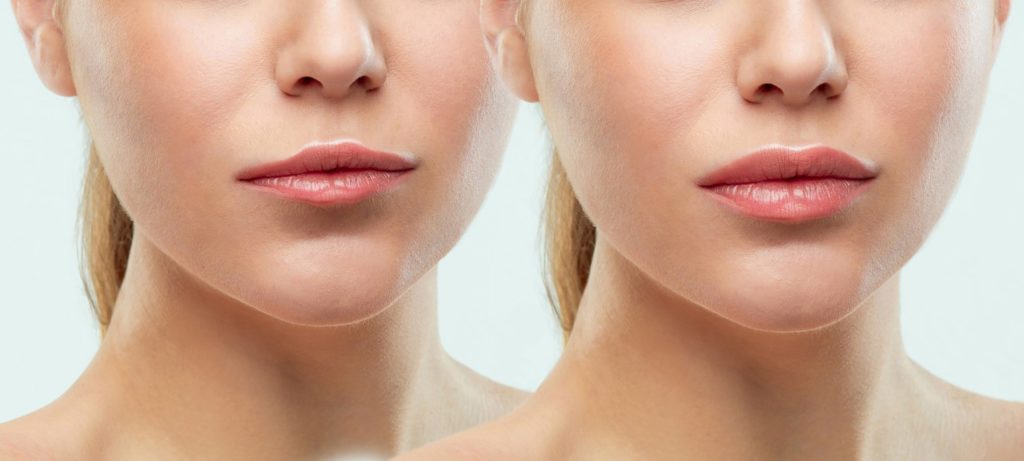 Summary of Lip Augmentation Surgery
If you are looking to improve the appearance of one or more facial features, Bangalore plastic surgeon Dr Sreekar Harinatha will help you strategically combine procedures to achieve your vision of beauty. As you review your options remember that procedures such as lip augmentation offer an effective way to enhance your facial appearance and cultivate the look you desire.
Benefits of Lip Augmentation Surgery
If you are unhappy with thinning lips or changes in the shape of your lips caused by aging, lip augmentation can help you restore a lush, sensuous appearance. Building volume in the lips also has the additional effect of diminishing fine lines around the lips.
Even slight changes in the look of your lips can improve your overall facial appearance. Many of our lip augmentation patients report a sense of invigoration and newfound confidence.
Lip Augmentation Surgery Options
There are three options to achieve your lip augmentation goals:
Dermal fillers
Fat transfer
Lip implants
In most cases, Dr. Sreekar Harinatha recommends using dermal fillers at first since the results are temporary. Once you decide you like the new look of your lips and don't want to keep returning for follow up filler treatments, you may consider a more permanent solution such as fat transfer or lip implants.
Facial Fillers
For a more subtle and temporary lip augmentation solution, we generally recommend the dermal filler made from hyaluronic acid, a substance that naturally occurs in the body and helps lips and other facial features retain their structure and volume. At your initial consultation, Dr Sreekar will discuss the pros and cons of each option with you in great detail.
Lip Augmentation Surgery with Fat Transfer
The fat transfer method is popular for patients who want more volume in their lips, but don't want to commit to permanent lip implants. Fat transfer involves using fat harvested from another area on your body to enhance the lips.
After your fat transfer procedure, your lips will look fuller and plumper, and wrinkling on and around the mouth is minimized. Some of the fat may eventually be absorbed into your body, requiring a touch-up procedure to maintain your results.
Lip Augmentation Surgery with Implants
This type of lip augmentation involves placing a permanent soft and flexible implant into your top and/or bottom lip. There are a wide variety of implant sizes and shapes to help you achieve your desired lip appearance.
Lip augmentation is sometimes performed in conjunction with other facial plastic surgery procedures such as chin augmentation and Rhinoplasty for enhanced results.
Dr Sreekar Harinatha's cited research paper publication on Lip Surgery
Single-stage functional reconstruction of the post-burn lower lip,
Prema Dhanraj, Paul M. Kingsly, Shashank Lamba, Rahul Shetty, Kiran S. Petkar and Sreekar Harinatha,
European Journal Of Plastic Surgery, 2011,34:33-39. (Link)